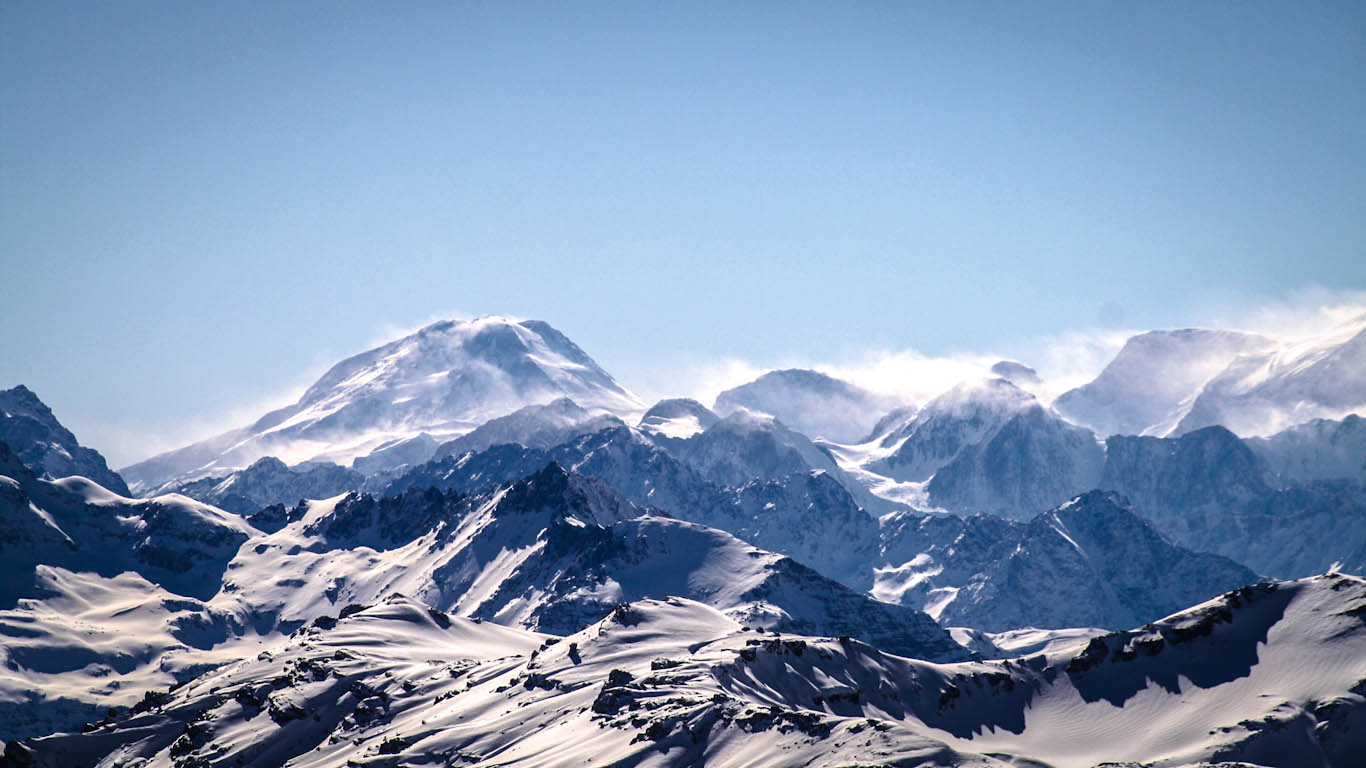 Descubiertos y fortalecidos como grupo por la galería GBG Arts, cuatro son los nuevos talentos del arte contemporáneo venezolano que empezarán a redefinir el año que viene, desde las montañas latinoamericanas, el encuentro de la novedad con la disciplina
Discovered and empowered as a group by GBG Arts gallery, four are the new contemporary Venezuelan art talents that will begin to redefine next year, from the Latin-American mountains, the encounter between the new and discipline.
ANDREA GUERRA
@andreaguerraaf
Casi una de las primeras influencers locales que tuvo Instagram, Andrea nació en Trujillo en 1991. Con estudios en Mérida en Artes Visuales en la Universidad de Los Andes, en 2015 toma cursos de orfebrería en la misma casa de estudios. Si algo caracteriza el trabajo de Andrea es que hace un uso inteligente de numerosos recursos técnicos y simbólicos para hacer densas metáforas de las situaciones del momento histórico. En su serie "Bodegones", las verduras y la descomposición surgen para crea naturalezas muertas con las que busca reflexionar sobre el actual estado de crisis venezolana, en la que el mantenimiento y la buena utilización de los recursos son casi inexistentes. Por otro lado, su obra "Nuevos cielos" busca hablar sobre el problema migratorio, específicamente el de las poblaciones con títulos universitarios, por lo que recorta (en mapas de los países con mayor migración criolla) las famosas nubes de Calder que cubren el techo del aula magna de la UCV.
Almost one of the first local influencers on Instagram, Andrea was born in Trujillo in 1991. She studied Visual Arts in Universidad de Los Andes, Merida city, in 2015 take jewelry courses at the same university. If there is one characteristic of Andrea's work is that she uses numerous technical and symbolic resources to form dense metaphors of the situations of the historical moment in a clever manner. In her series "Bodegones" the vegetables and rotting emerge to create still life in order to reflect over the current situation of the Venezuelan crisis, in which the maintenance and proper utilization of resources are almost nonexistent. On the other hand, her piece "Nuevos cielos" talks about the migration problem, more specifically of people with a university degree, which is why she cuts (in maps with the countries with the majority of Venezuelan migratory influx) the famous Calder clouds that cover the ceiling of the UCV's Aula Magna.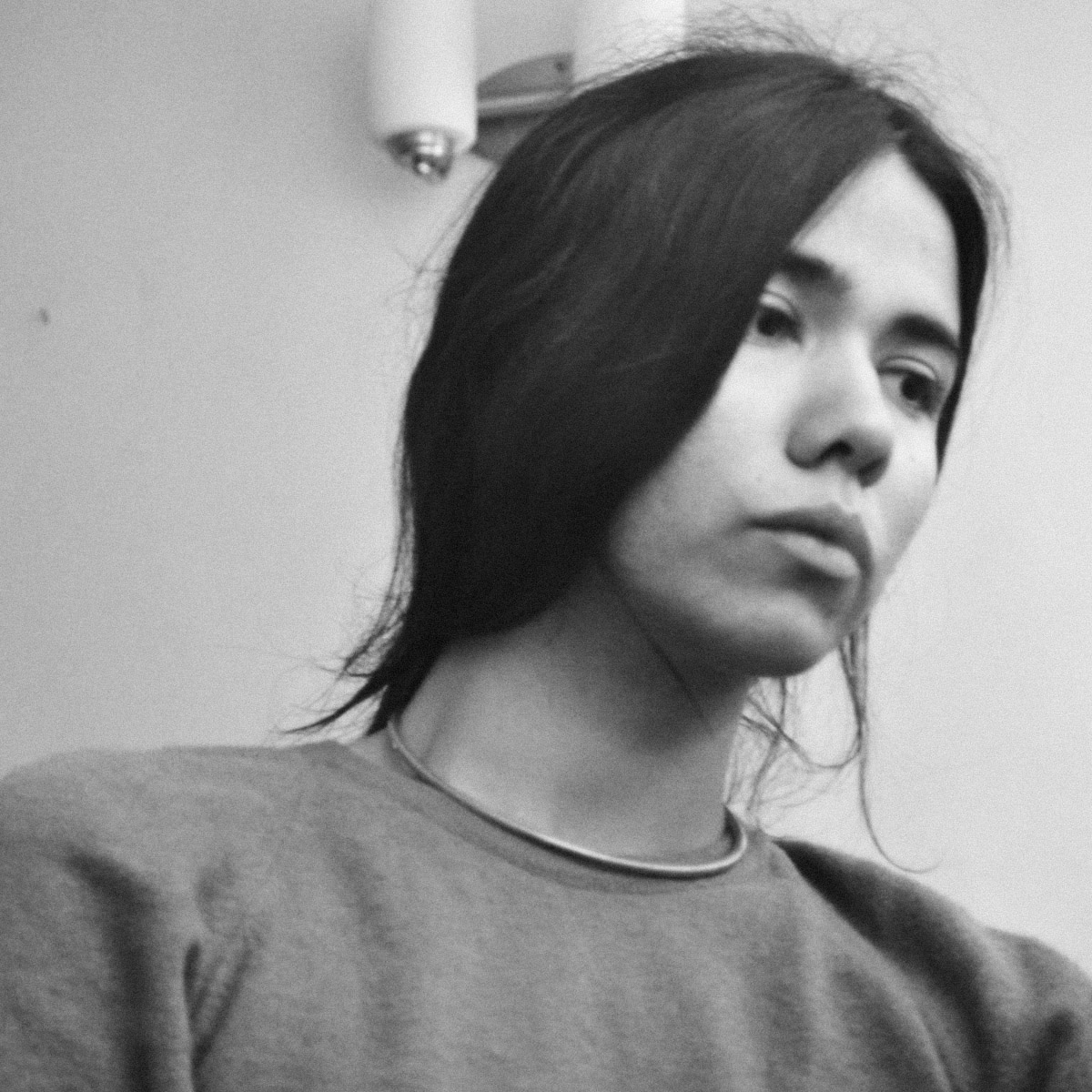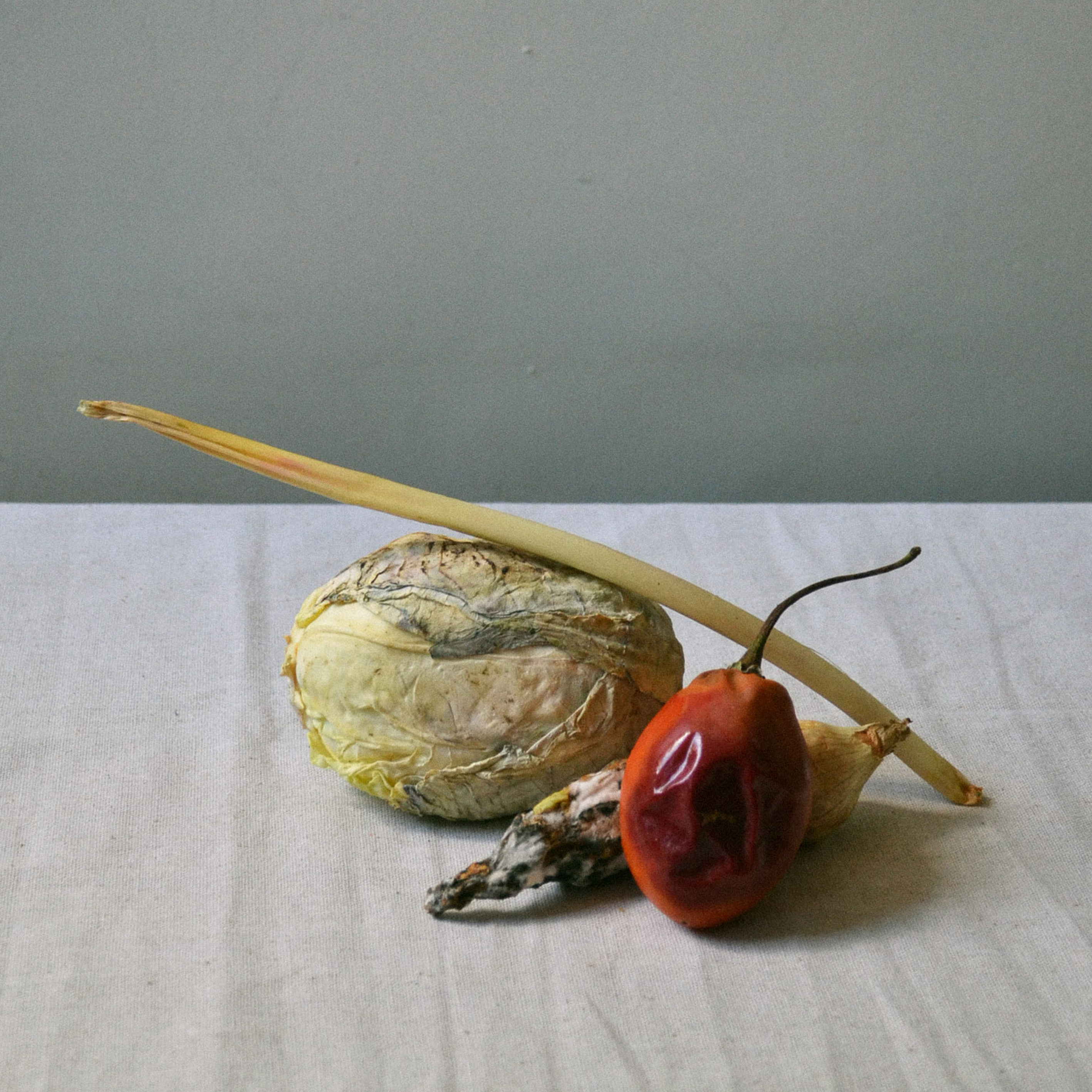 DAVID MOLINA-MOLINA
@damolinamolina
Nacido en 1990 en Mérida, Venezuela, actualmente vive y trabaja en la misma ciudad natal. En 2016 culmina sus estudios de Licenciatura en Artes Visuales en la Universidad de Los Andes. Paralelo a sus estudios universitarios, inicia un proceso de vinculación de su obra hacia la cerámica escultórica, disciplina con la que trabaja actualmente. Sobre su línea de investigación, este agudo poeta plástico apuntará: "Investigo los elementos del paisaje como tema de interés; siento la necesidad de sensibilizarme hacia la naturaleza, de extraer los recursos necesarios para explorar formas orgánicas y abstraerlas, usando el dibujo y la cerámica como medio hacia la percepción del espacio y la reflexión plástica para luego traducir mi trabajo hacia un lenguaje más sensible. Mi investigación explora la posibilidad que nace de las aproximaciones y reinterpretaciones de mi entorno, de sus partes y la suma de ellas. Estos paisajes idealizados no provienen necesariamente de la realidad física: son ensayos con los que traduzco el espacio para poder entregarme a una intención estética más intimista y local".
Born in Mérida Venezuela in 1990, he is currently living and working in the same city. In 2016 he finishes his studies as a bachelor in Visual Arts in Universidad de los Andes. At the same time he begins the process of working more towards sculpture ceramics, discipline that he works with nowadays. Regarding his research, this sharp plastic poet will say: "I research the elements of the landscape as my theme of interest; I feel the need to be aware of nature, to extract the necessary means to explore organic shapes and abstract them, using drawing and ceramic as a mean to perceive space and the plastic reflection, to translate my work afterwards towards a more sensitive language. My research explores the possibility that is born of the approximations and reinterpretations of my surroundings, of its parts and of the sum of them. These idealized landscapes don't necessarily come from the physical reality: they are essays with which I translate space in order to surrender myself to a more local and intimate aesthetic intention."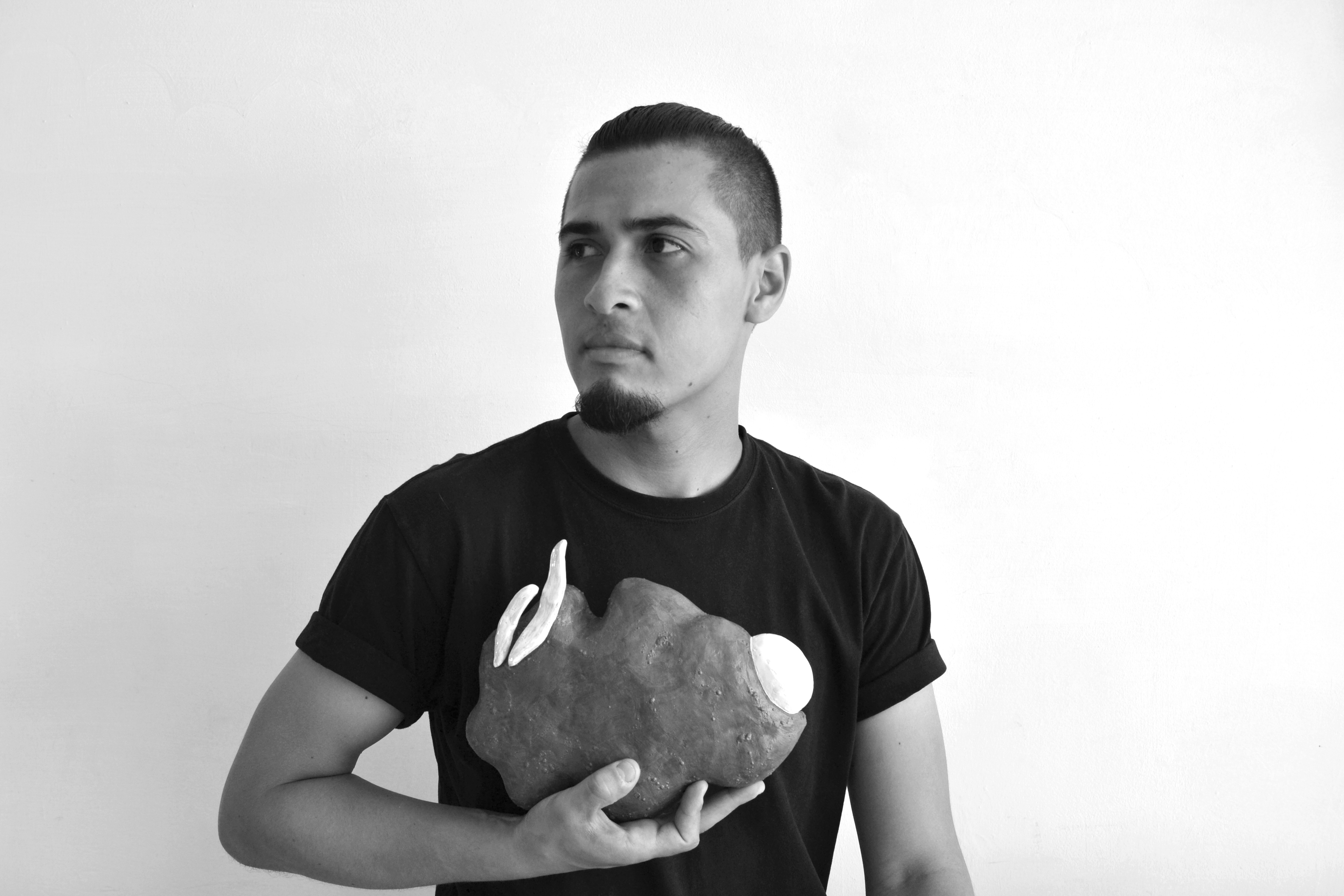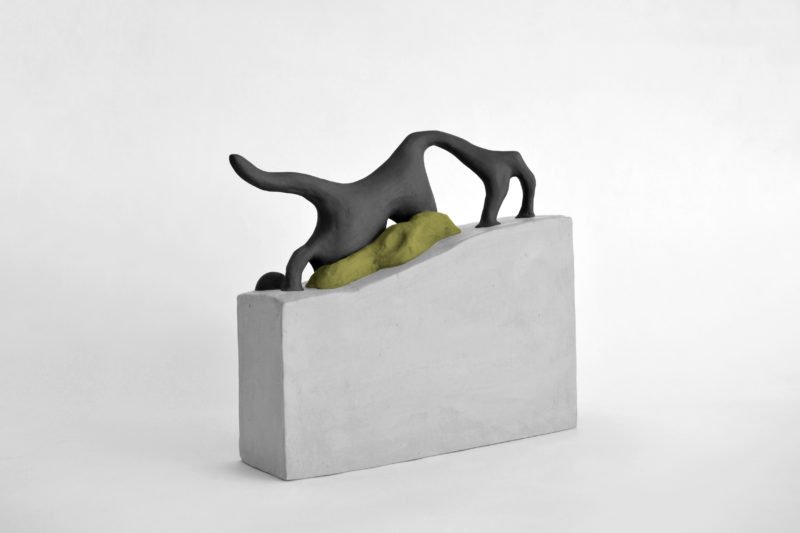 ISMAEL RODRÍGUEZ
@irodriguezf
Aunque nace en Caracas en 1990, se radica en Mérida y obtiene la licenciatura en Artes Visuales de la Universidad de Los Andes. Desde sus comienzos, la investigación de su trabajo estuvo guiada tras la búsqueda y experimentación de la materia, pintando vacas,
dibujando pulgas, tallando semillas, partiendo de una figuración que con el tiempo fue depurando, sintetizando hasta llevarlo a formas abstractas, traduciendo los sueños, jugando con su memoria y la sensibilidad por su entorno, en especial por la naturaleza
que se transforman en sus espacios de reflexión, cuyo fundamento es la experimentación con materiales, objetos, percepciones y conceptos arraigados en lo natural. Ismael Rodríguez es un lúcido obseso de la creación, lo dicen sus amigos: nunca está quieto; siempre está buscando una piedra para tallar, un lienzo para pintar, y si descubre un árbol caído, le devuelve la vida tornándolo escultura. Ismael Rodríguez, piedra angular de este cuarteto, se perderá de vista.
Even though he was born in Caracas in 1990, he settles in Mérida city and graduates in Visual Arts in Universidad de Los Andes. From his beginnings, the research of his work was guided by the searching and experimentation of the matter, painting cows, drawing fleas, carving seeds, starting from a figuration that he later refined and synthetized to abstract forms, translating dreams, playing with his memory and sensitivity towards his surroundings, especially by nature that transform in his reflection spaces, which base is experimentation with materials, objects, perceptions and concepts rooted in what is natural. Ismael Rodriguez is lucidly obsessed with creation, his friends say so: He never stays still; he's always looking for a stone to carve, a canvas to paint, and if he discovers a fallen tree, he brings it back to life by turning it into a sculpture. Ismael Rodríguez, cornerstone of this quartet will be out of sight.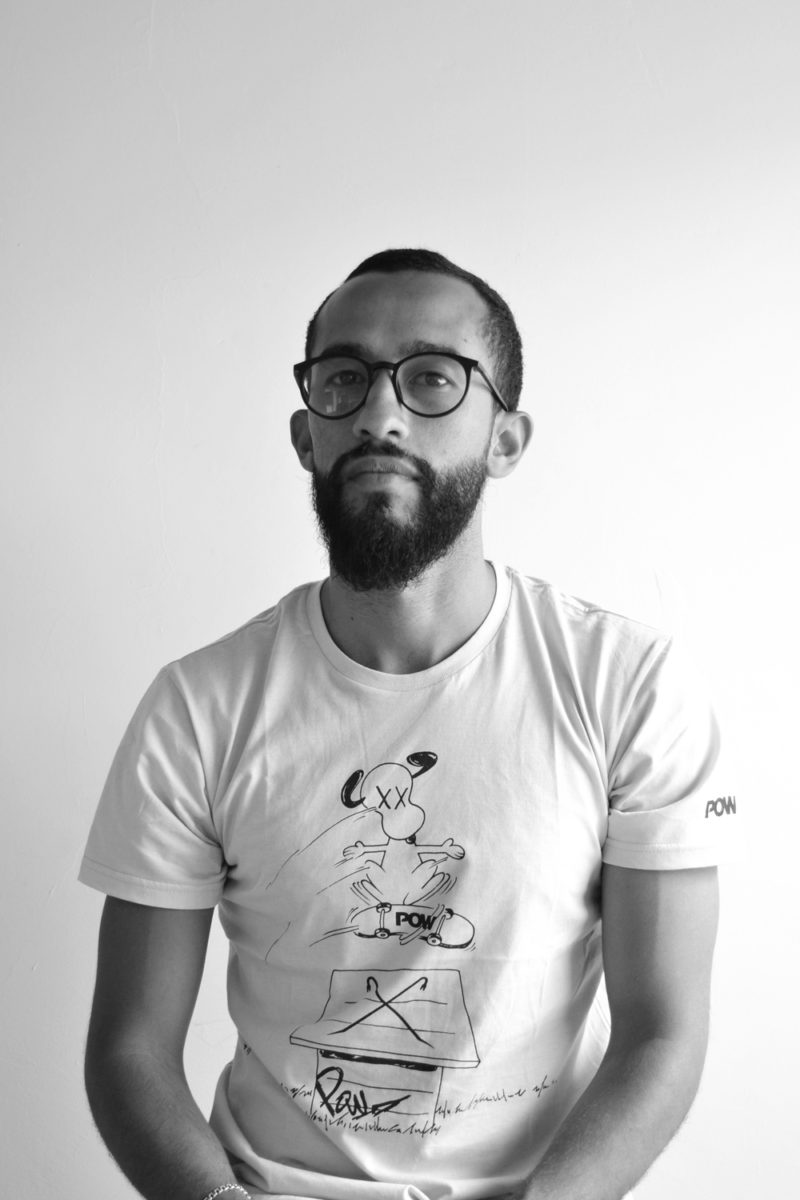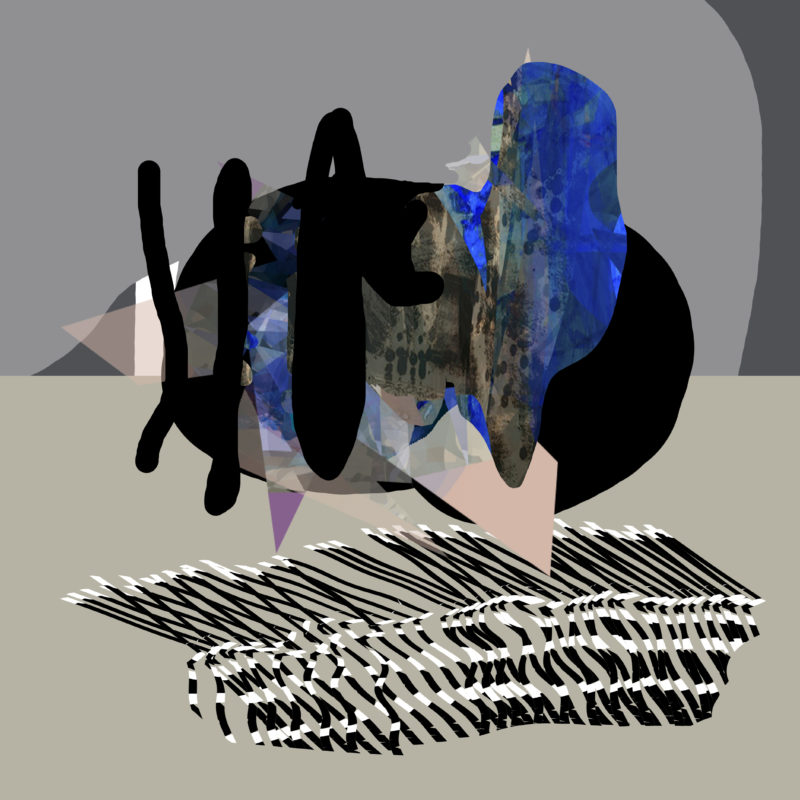 JAVIER VIVAS
@jjaviervivas
El nuevo niño protegido de GBG Arts y uno de los consentidos de Cerquone Projects, Javier Vivas (Mérida, Venezuela, 1991) reside en su ciudad natal. Actualmente se encuentra culminando estudios en la Universidad de Los Andes (ULA) para obtener su licenciatura en Artes Visuales. Desde 2011 ha participado en varias exposiciones colectivas tanto en Mérida como en diversas ciudades del país y en el Aruba Art Fair. Con el Primer Premio en la IX Bienal de Artes Visuales de la ULA (2015), y citando a Susana Benko del texto para la muestra "Pintura concreta", «La obra reciente de Javier Vivas se inserta en la pintura de tradición abstracto-geométrica, tendencia que sigue teniendo enorme importancia en la historia del arte venezolano desde los pasados años 50. Vivas se ha planteado la revisión del concepto de modernidad y su relación con la posmodernidad para la realización de sus pinturas. Esta reflexión distancia su obra de los objetivos netamente formales que distinguen al arte moderno con respecto al de la contemporaneidad».
The new protégé of GBG Arts and one of Cerquone Projects favorite Javier Vivas (Mérida, Venezuela, 1991) currently lives in his birth city. Right now he is finishing his career in Universidad de Los Andes (ULA) in order to obtain his bachelor degree in Visual Arts. Since 2011 he has participated in several collective expositions in Merida and in several cities in the country and in the Aruba Art Fair. Awarded with the first place in the IX Bienal de Artes Visuales of the ULA (2015), and quoting Susana Benko from the text for the exhibition "Pintura concreta", "The most recent work of Javier Vivas inserts itself in the geometrical abstract tradition, trend that it is still very important in the history of Venezuelan art since the 50's. Vivas has contemplated the reviewing of the concept of modernity and its relation with post-modernity for the making of his paintings. This reflection distance his work from the purely formal objectives that distinguish modern art against the contemporary.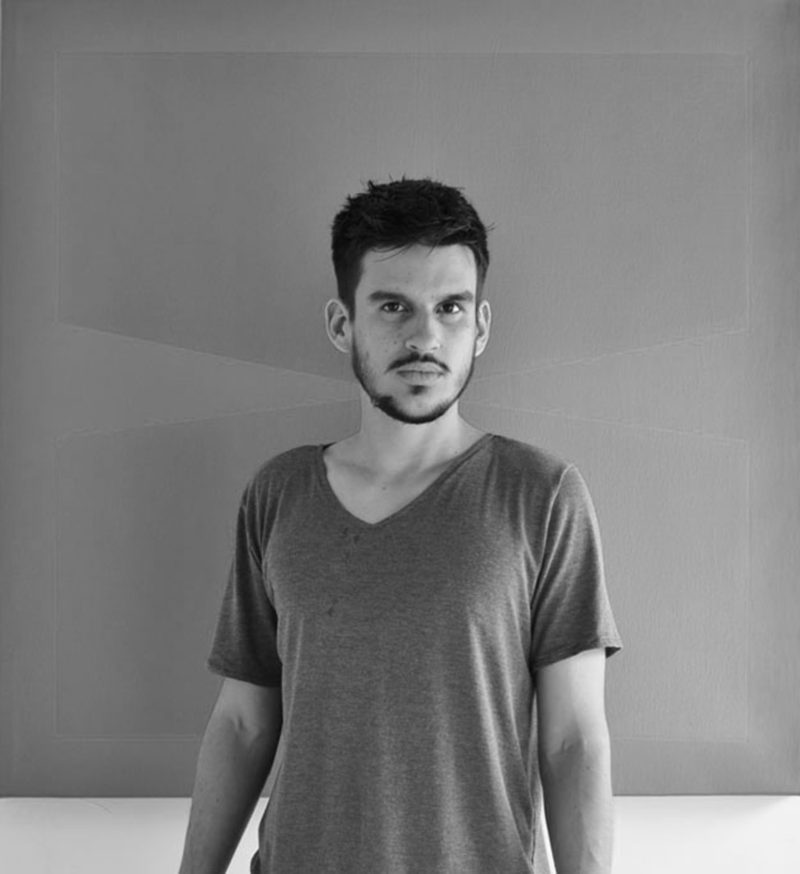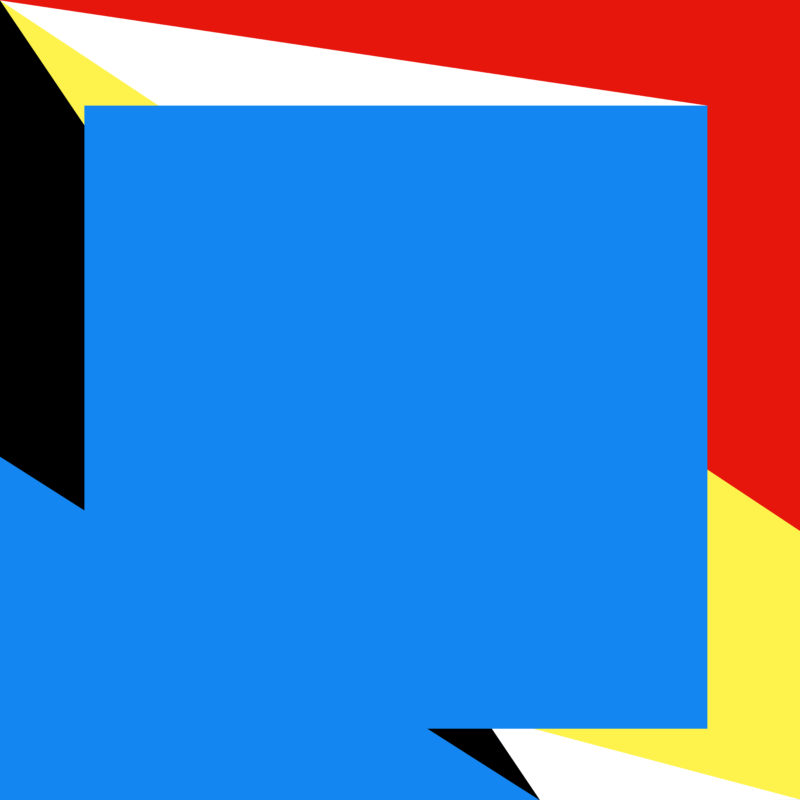 Comentarios
Comentarios