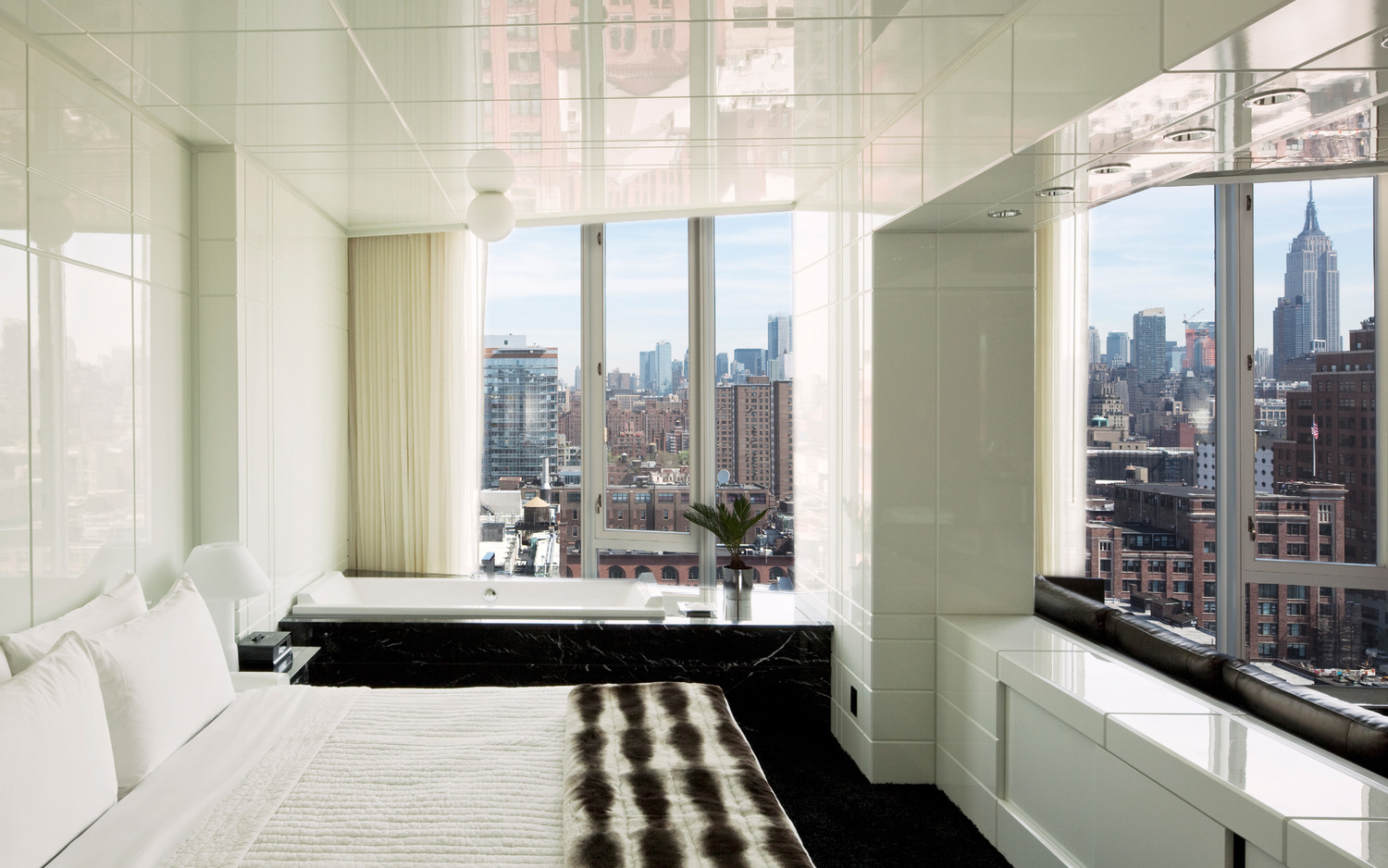 Excelente hospitalidad, gastronomía universal, vida nocturna y más, son las características principales de The Standard Hotels
Fundada en 1998 por Andrés Balazs, The Standard es una cadena de hoteles boutique reconocidos por su diseño innovador, su persistente búsqueda de estilo y su exclusiva clientela. Ubicados en Miami, Los Ángeles y Nueva York, cada una de sus sedes está siempre dispuesta a ofrecer instantes fascinantes en un escenario como ningún otro donde los giros inesperados y las propuestas divinamente irreverentes redefinen los paradigmas del diseño actual. He aquí un recuento de lo más relevante de cada uno de ellos.
High Line, Nueva York
Cuenta con 338 habitaciones que ofrecen vistas panorámicas de piso a techo para disfrutar de Manhattan y el río Hudson. Cuenta con una cervecería alemana, discoteca en la azotea, una plaza pública al aire libre con instalaciones artísticas giratorias y una pista de patinaje sobre hielo.
Dónde: 848 Washington St, New York, NY 10014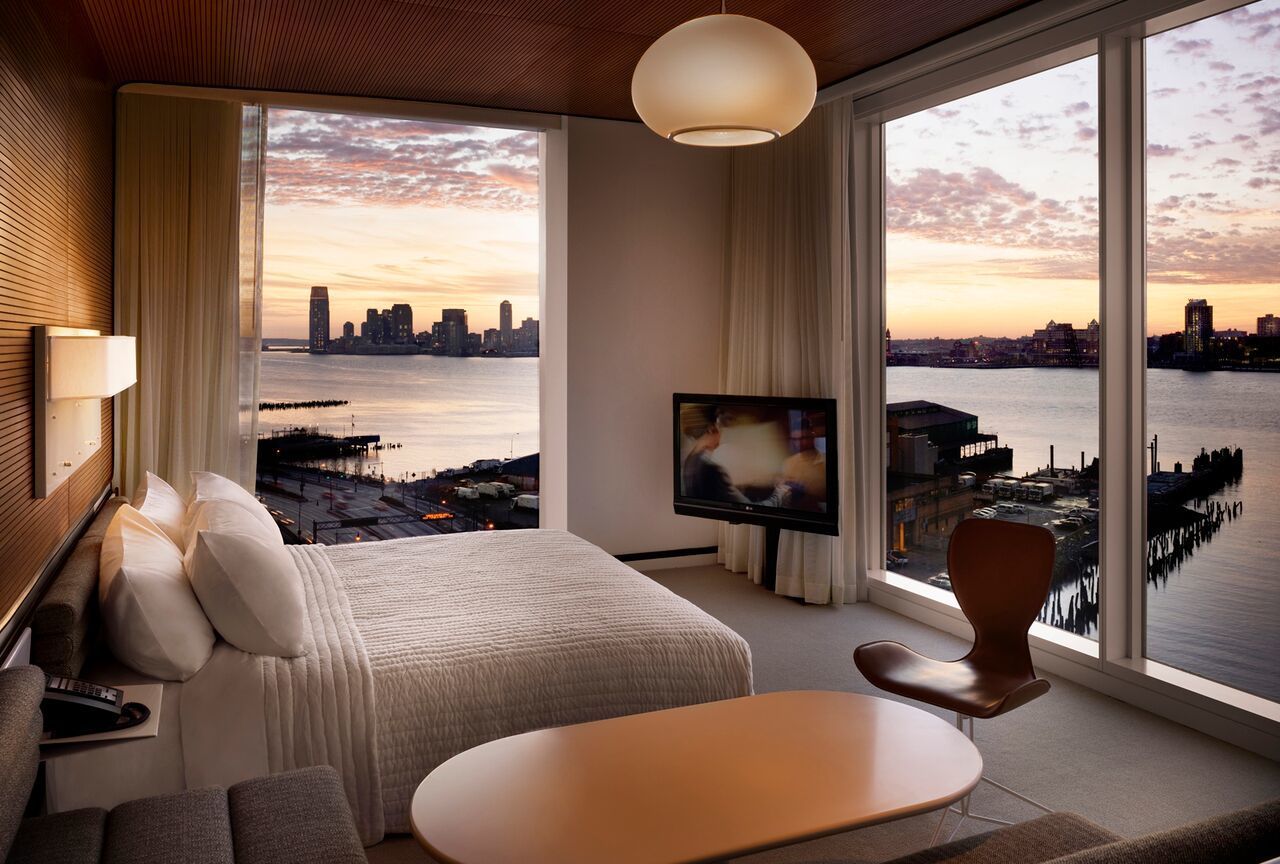 East Village, Nueva York
Excéntrico, acogedor y encantador; una torre de 21 pisos con vistas incomparables de Manhattan. Cuenta con un tranquilo jardín, el concurrido Café Standard y el célebre restaurante Narcissa, del chef John Fraser, galardonado con una estrella Michellin.
Dónde: 25 Cooper Sq, New York, NY 10003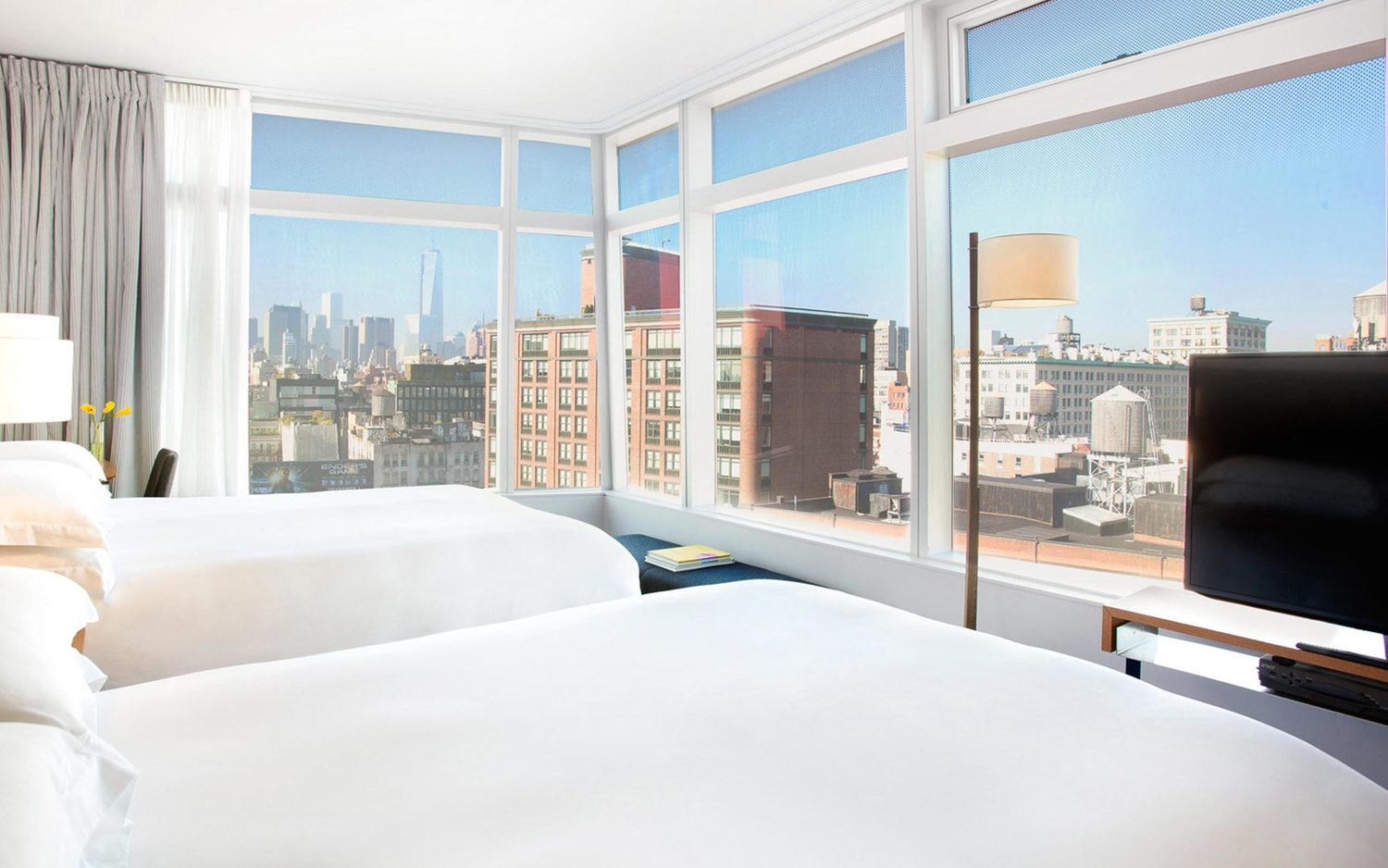 The Standard Spa, Miami Beach
Es más un spa con habitaciones que simplemente un hotel. Rodeado de jardines tropicales, habitaciones con terrazas privadas y algunas con bañeras al aire libre, ofrece también un parque de hidroterapia y dos restaurantes: Lido Restaurant y Bayside Grill con una propuesta basada en el estilo mediterráneo.
Dónde: 40 Island Ave, Miami Beach, FL 33139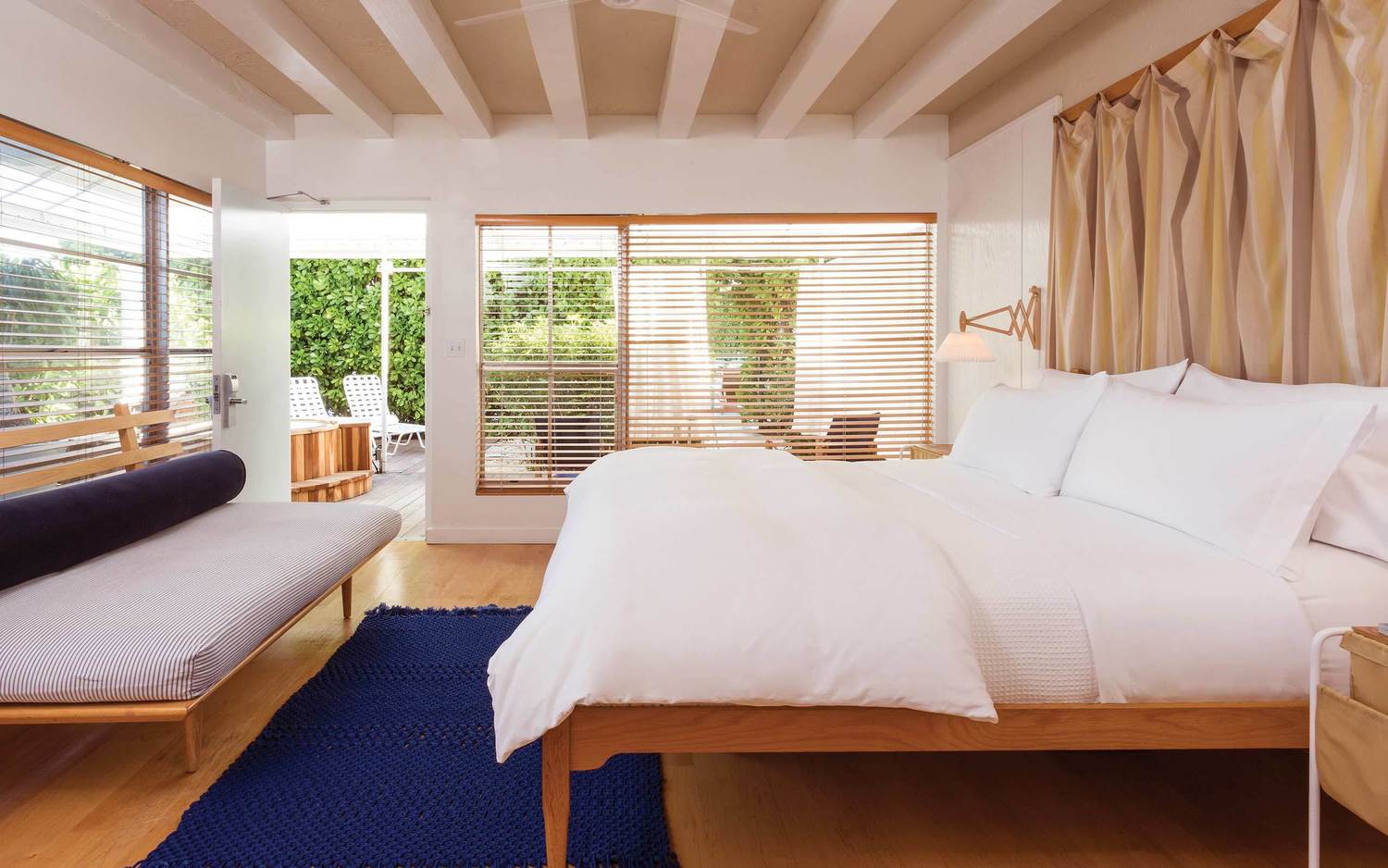 Downtown LA
Construido originalmente como la sede de Superior Oil, el hotel alberga 207 amplias habitaciones y un bar con vista panorámica de Los Ángeles que ofrece comida tradicional alemana y cerveza, una piscina en la azotea y un club de ping-pong.
Dónde: 550 S Flower St, Los Angeles, CA 90071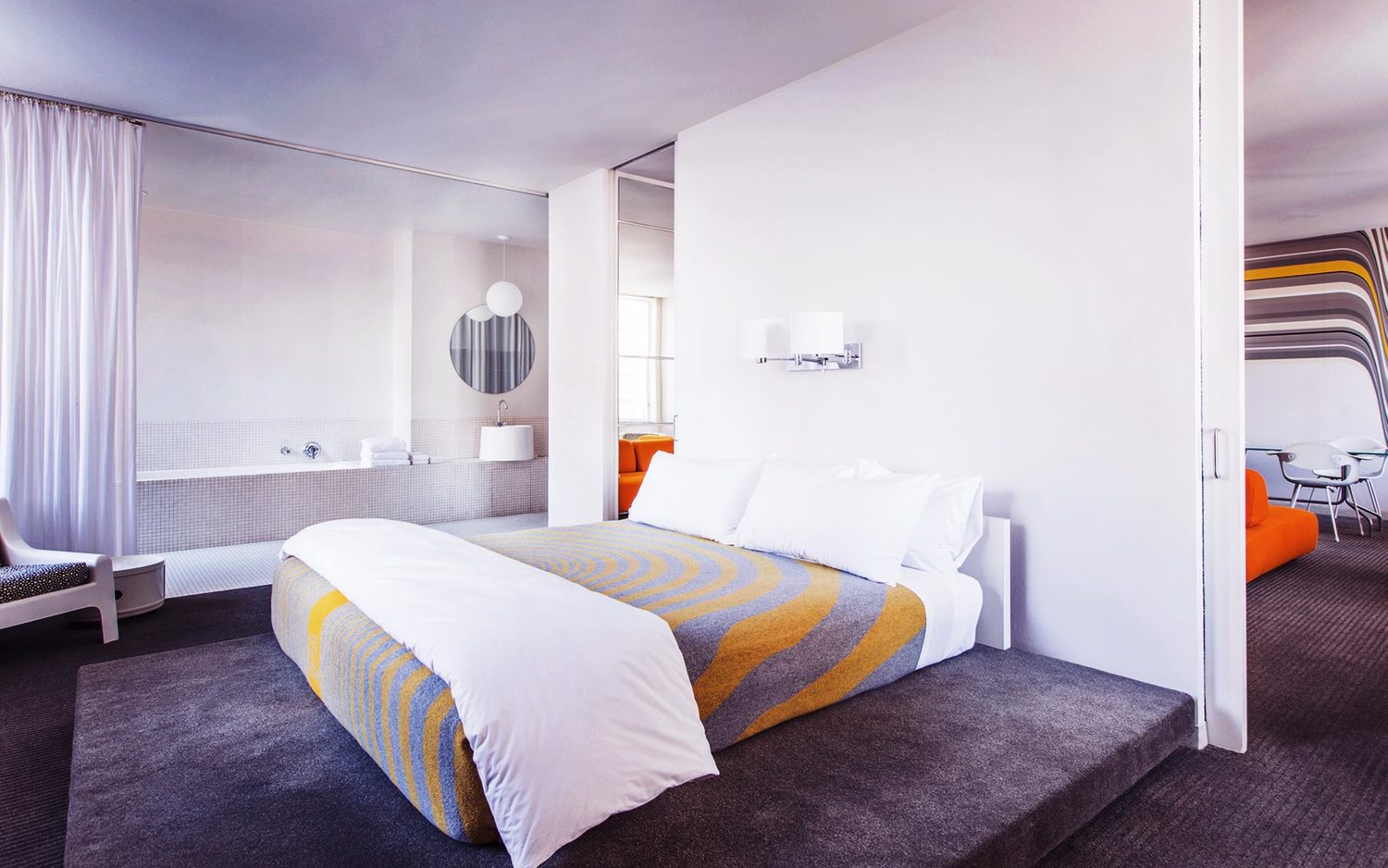 Hollywood
El hotel se encuentra en el corazón de West Hollywood con una maravillosa y moderna fachada ondulada. Su hermoso lobby que cuenta con toques curiosos e innovadores. También alberga el aclamado restaurant LA y la discoteca de alto nivel Mmhmmm.
Dónde: 8300 Sunset Blvd, West Hollywood, CA 90069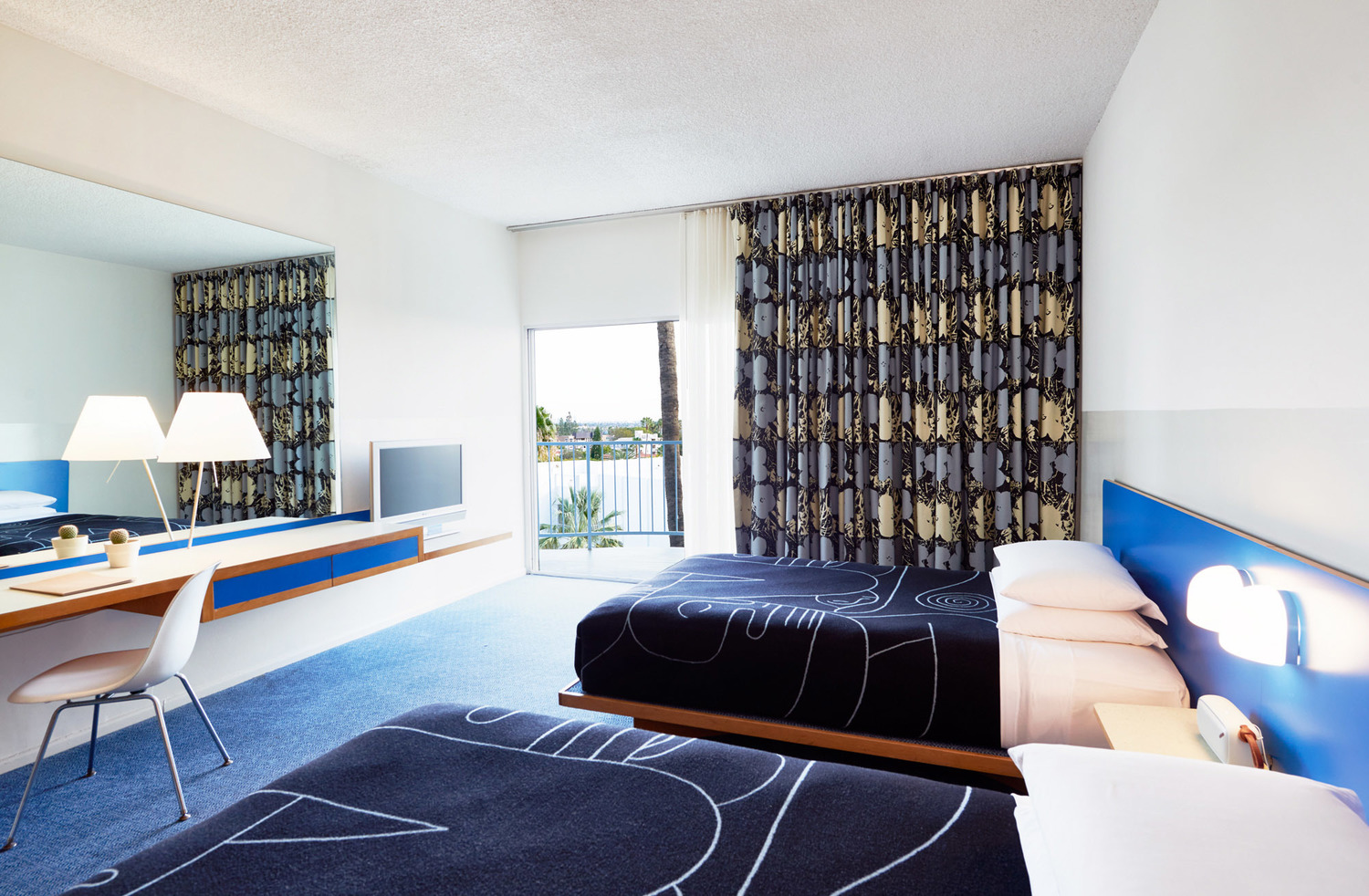 Hotel: The Standard Hotels
Book it: Reservaciones
Comentarios
Comentarios