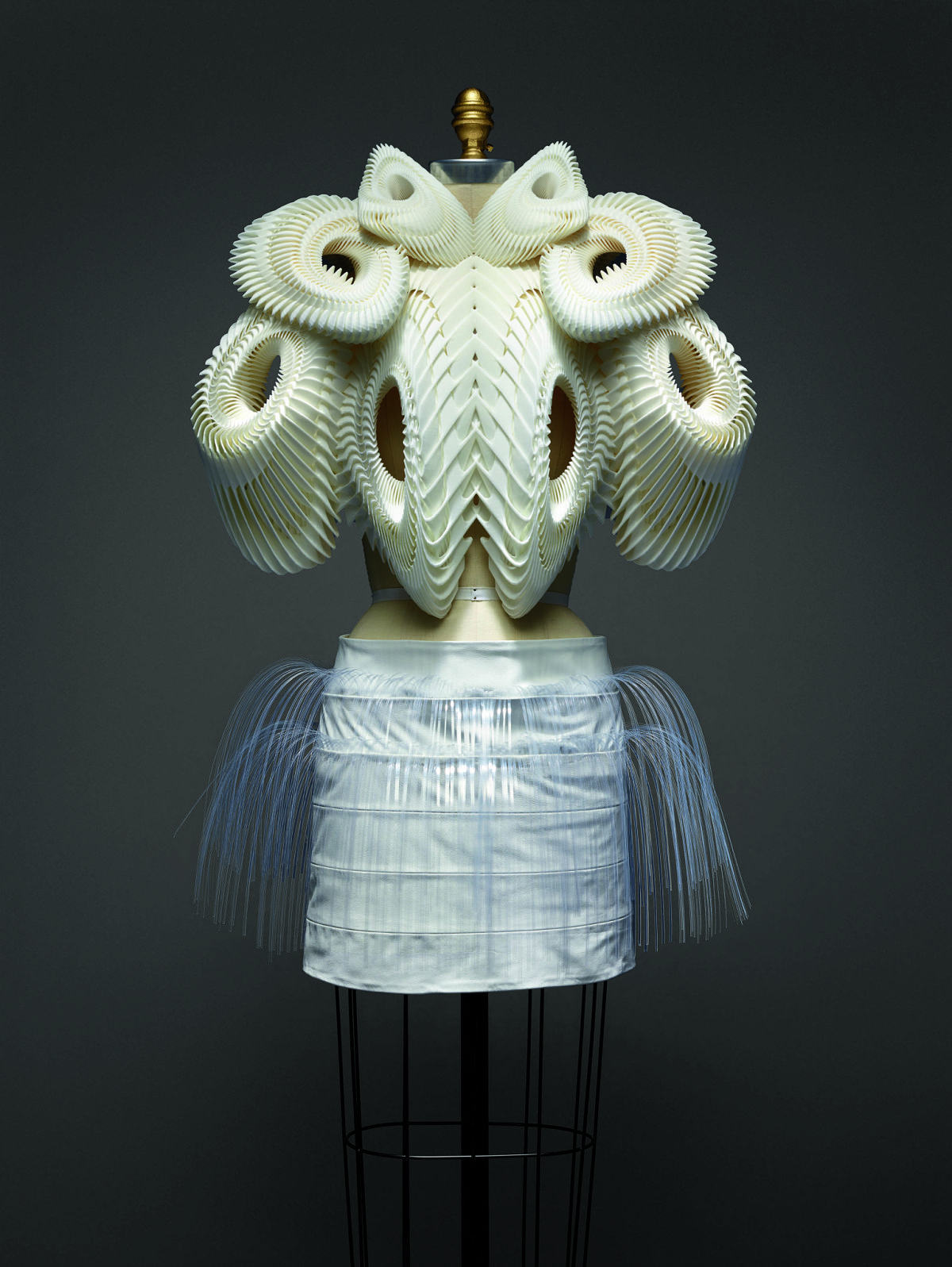 El Metropolitan Museum of Art resguarda, en su ala Anna Wintour Costume Center, una exposición que reconcilia la Alta costura con los procesos tecnológicos
Con intenciones de destacar la íntima relación entre la alta costura y la confección a través de máquinas de última tecnología, la exposición Manus x Machina: fashion in an age of technology, cuyo montaje estuvo a manos del curador Andrew Bolton, analiza cómo los diseñadores de moda median con  la intervención de la industrialización en la creación de la alta costura, y  como el uso de la tecnología en la moda es un movimiento vanguardista en ascenso.
El recorrido de Manus x Machina empieza desde la fundación de la Alta costura en el siglo 19 y es un suspiro reflexivo entre la dualidad y la contradicción presente entre las destrezas de una máquina y las habilidades indiscutibles que poseen los seres humanos. Con más de 120 piezas, desde prendas que datan de 1880, hasta un traje de Chanel realizado en 2015, los oficios tradicionales de la Alta costura  se contrastan con ideas innovadoras como la  impresión 3D, cortes con láser y soldadura con ultrasonido, para mostrar cómo la vida posmoderna y los avances de la tecnología inciden radicalmente en la concepción de la moda.
Comentarios
Comentarios