Novelties
Destacados para consentir al cuerpo y el alma
Pressed Juicery Sellados al frío con una presión que neutraliza los patógenos…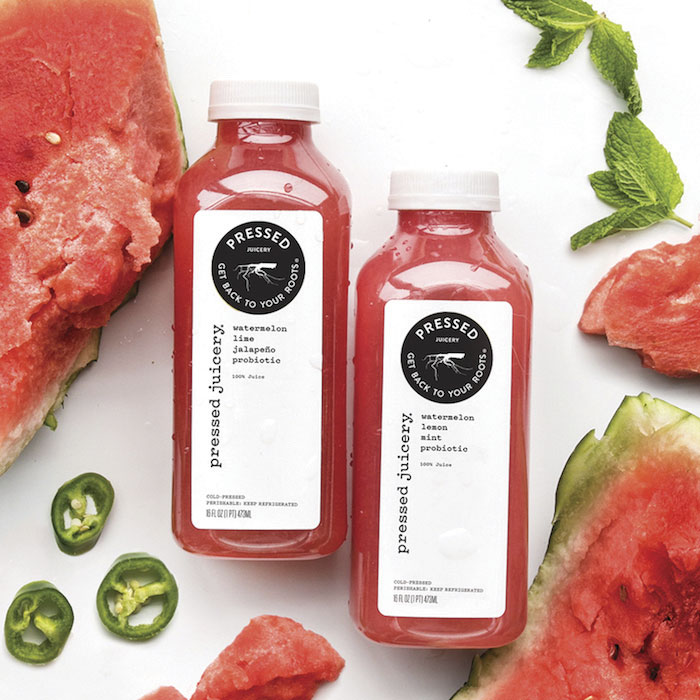 Pressed Juicery
Sellados al frío con una presión que neutraliza los patógenos y otros microorganismos, estos jugos naturales son la mejor opción en su tipo según la facultad de medicina de la UCLA. Su densa carga nutritiva y bajo contenido de azúcar solo puede ser superado por el increíble sabor, un plus que los hace únicos.
Cold pressed with a precision that neutralizes pathogens and other microorganisms, these natural juices are the best option of its kind according to the faculty of Medicine from UCLA. The nutritional value and low sugar content in them can only be topped by their amazing flavor, a plus that makes them unique.
Un menú ideal
Con el objetivo de acompañar a las personas en el camino hacia un estilo de vida más sano, Bite Meals es un servicio de preparación y empaquetado de comida fresca con servicio de delivery en Estados Unidos. Con una gran variedad de opciones, sus preparaciones se caracterizan por ser saludables, balanceadas, estar bien presentadas y listas para comer.
An ideal menu
With the aim to lead people towards a healthier lifestyle Bite Meals is a fresh food preparation and packaging service with delivery in USA .With a great variety of options, their meals are characterized by being healthy , balanced, be well presented and ready to eat.
Un ingrediente sorpresa
Enfocado en la innovación gastronómica de primera calidad, Elevation VIP es un dispensario exclusivo de cannabis medicinal dirigido por Andrea Drummer, chef y fundadora al frente de este servicio con sede en Los Ángeles. Su equipo puede preparar un menú exclusivo y sin precedentes para cualquier tipo de evento privado.
A surprise ingredient
Focused on top quality gastronomic innovation, Elevation VIP is an exclusive dispensary of medicinal cannabis run by Andrea Drummer, chef and founder of this service based in L.A. Her team can prepare an exclusive and unprecedented menu for any type of private event.
Destino restaurador
Autoproclamados como un hábitat temporal para aquellas personas que quieran despertar su alma y liberar su mente, Nômade Tulum es un espacio de transformación personal auspiciado por la naturaleza que lo rodea. Inspirado en el mundo chamánico, el hotel dispone de terapias que involucran hierbas medicinales, sesiones de yoga, masajes y ceremonias de baile exclusivas.
Rejuvenatin destination
Self-proclaimed as a temporary habitat for those people who want to wake up their souls and free their minds, Nômade Tulum is a space of personal transformation brought by the surrounding nature. Inspired in the shamanic world, the hotel offers therapies that involve medicinal herbs, yoga classes, massages and exclusive dance ceremonies.
Mineral Immersion
Termas Aguas Calientes es un hotel ubicado en el Parque Nacional Puyehue en Chile, único por su entorno y sus amenidades. Dispone de tres tipos de estadía: cabañas, domos o tiendas de campaña a orillas del río Chanleufú. Cuenta con dos piscinas de aguas termales que estimulan la circulación, relajan el cuerpo y reducen el estrés.
Termas Aguas Calientes is a hotel located in the Parque Nacional Puyehue, Chile, unique by its surroundings and amenities. It has three types of lodging: cabins, domes or tents by the river Chanleufú. It has two thermal water pools that stimulate circulation, relax the body and reduced stress.
Dulce bienestar
Pensada para cumplir los caprichos más dulces sin romper nuestros límites, Vainilla Chocolate es una repostería inspirada en el estilo de vida saludable. Sus postres cubren varias necesidades a través de cuatro líneas principales: Regular, Bienestar, Gluten Free y Vegana. También disponen de una buena carta de bebidas naturales.
Sweet wellness
Created to fulfill sweet cravings without breaking the rules. Vainilla Chocolate is a bakery inspired on a healthy lifestyle. Their desserts cover a great variety of needs through four main lines: Regular, wellness, Gluten Free and Vegan. They also have available a great variety of natural beverages.
Transporte accesible
Movilizarte es el primer servicio para trasladar personas con movilidad reducida en Venezuela. Operan en la Gran Caracas y cuentan con vehículos que incluyen una rampa para facilitar el acceso en silla de ruedas a su interior especialmente adaptado. Atienden las 24 horas del día durante toda la semana.
Accessible transportation
Movilizarte is the first transportation service for people with reduced mobility in Venezuela. They work in Gran Caracas and have vehicles adapted to transport wheelchairs. They are open 24/7
La nueva escuela
Dawere es la primera y única plataforma educativa en línea de Venezuela que se adapta al ritmo y las necesidades del estudiante. Cuenta con clases en video, material de apoyo escrito, foro de consultas, comunicación privada con profesores y evaluaciones automatizadas online.
The new school
Dawere is the first and only educational online platform in Venezuela that adapts itself to the rhythms and necessities of the student. It has video classes, written support material, consultation forums, private communication with teachers and online evaluations.